Conveyor Roller Manufacturer
---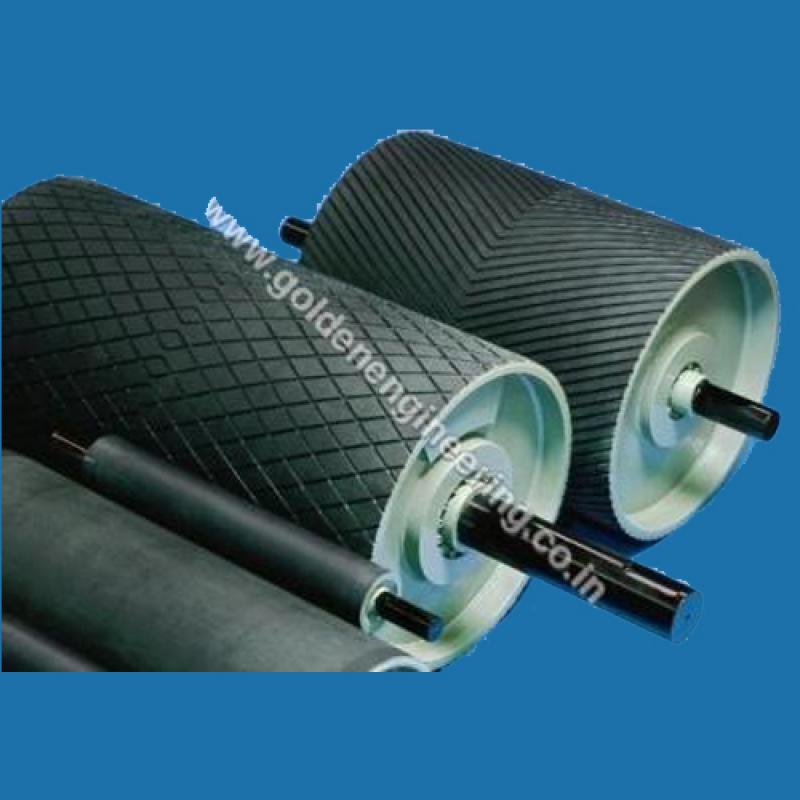 As a professional manufacturer of handling equipment and spares, Golden Engineering and Enterprise has been in manufacturing Conveyor Roller and Idler for over 30 years. During this period, we have gained a reputation for supplying high quality, competitively priced Conveyor Rollers, Idler and Bucket to all aspects of the materials handling industry, as well as many other industry sectors like (Steel Plant, Rolling Mill, Cement Plant, Fertilizer Plant, Paper Mill, Chemical Industries etc.
Conveyor Pulley, offered by us, is designed in the shell dia. capacity between 50mm. to 1000mm. The body is available with IS.2062 and shaft with en- 8/en-9 as per the international standards. As per the order, it is available with two or more pulleys with a common belt. It is perfect for mechanical power, speed and torque transmitted across axes. It is designed for exacting tolerance with fine grain and dynamically balanced for minimizing the vibration.
Some key features and benefits of our Conveyor Roller:
Pipe Material: MS, Shaft Material: C-45.
Compactness of design available
DIA 50 MM. TO 1000MM capacity.
Bearing brand can be SKF OR FAG.
Heavy wear and load support.
Good quality with reasonable price.
Rollers are designed for smooth rotation, low noise, and long service life
Inspection: All Rollers are checked and tested thoroughly during every working procedure and final inspection must be done before dispatch the material.