Crane Wheel Manufacturer
---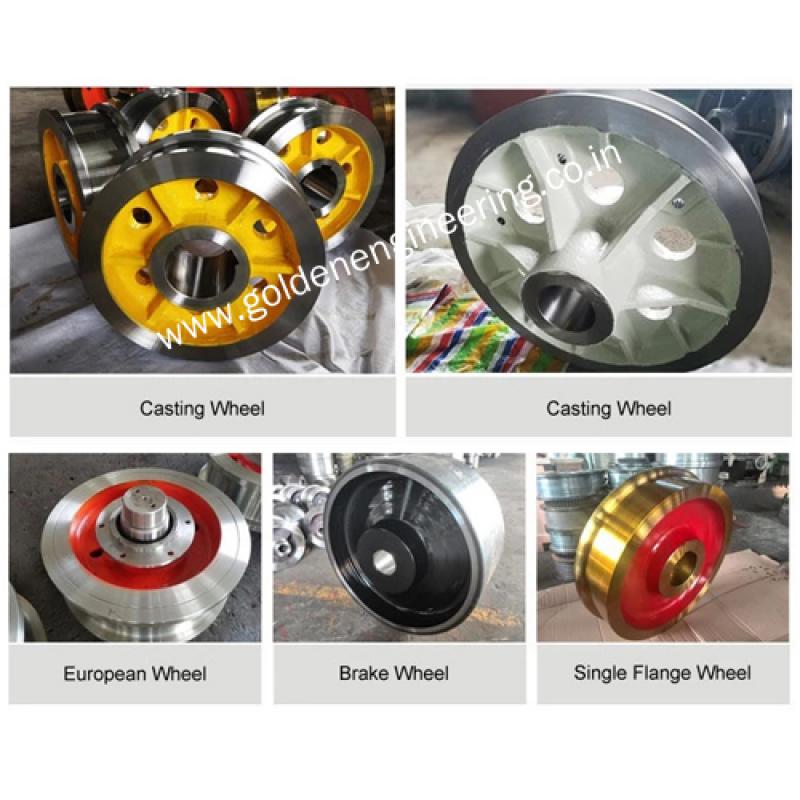 We have been offering a wide gamut of Crane Wheels for crane traveling and material handling system, manufactured from the optimum quality Raw Material and high technology. Being a leading Forged Crane Wheels Manufacturer, we have been catering to the needs of varied industries that include Rolling Mill, Steel Plant, and Port trust, Fertilizer Plant, Cement Plant and Chemical Industries for more than 30 years. Our gamut is in huge demand for carrying heavy loads with high efficacy. Wheels, offered by us, can be easily availed up to HRC 35-40 Hardness with a depth of 10mm in trade and flange potation done by sorbite hardness and water quench process for heavy wear or load requirements.
Following are the features of our range making us a trusted Industrial Crane Wheels manufacturer and Supplier.
Some key features and benefits of our Crane Wheels:
Material: C55Mn75, 42Crmo4, 40Crmo4 and Cast Steel (IS: 2707).
Compactness of design available
DIA 100MM. TO 1000MM capacity.
Hardness: HRC 35-40 with a depth of 10mm in trade and flange potation.
Heavy wear and load support.
Good quality with reasonable price.
Inspection: All Crane Wheel are checked and tested thoroughly during every working procedure and final inspection must be done before dispatch the material.