Wire Rope Pulley Block Manufacturer
---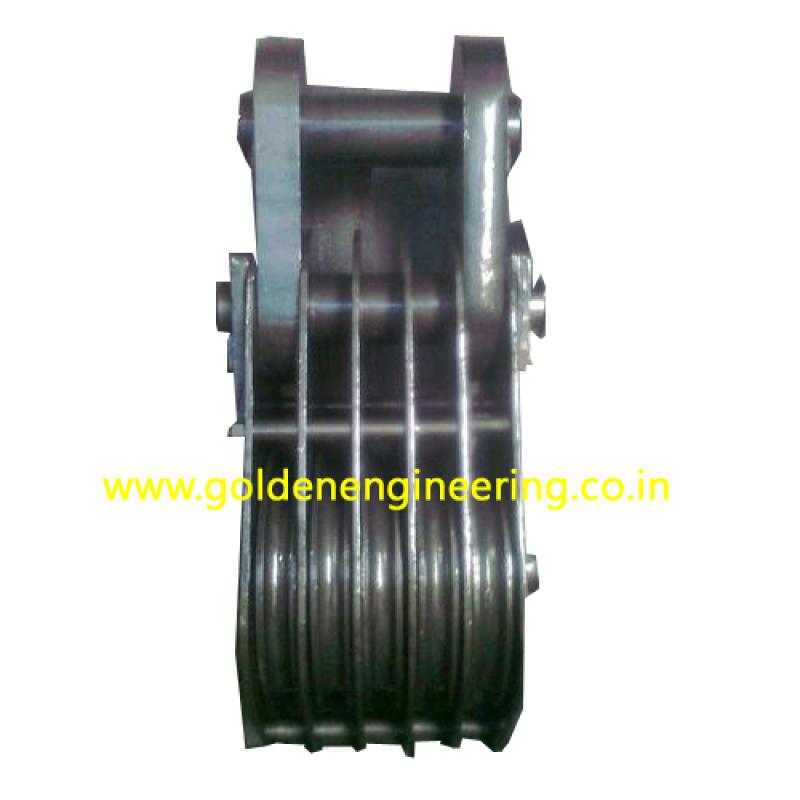 We offer a wide range of Wire rope pulley block, from single sheave snatch blocks to multiple-sheave Wire rope pulley block as per our Clint Drawing and Speciation. Standard and nonstandard blocks are suited for head loads ranging from 3 up to 120 tons.

Other types of blocks can be offered upon special request.
Some key features and benefits of our Wire rope Pulley Block:
1. Material: Alloy Steel, Cast Steel IS.2707, Cast Iron and IS.2707.
2. All Wire rope Pulley Blocks are Heavy Duty.
3. Design Facility available
4. Groove surface hardness BHN 350-400 Depth of hardness 5mm.
5. All Pulley blocks are with a Self-lubricating facility for better longevity.
6. Inspection: All Pulley blocks are checked and tested thoroughly during every working procedure and a final inspection must be done before dispatching the material.